Here are a few photos of what turned out to be a glorious, sunny day with a large turnout of people.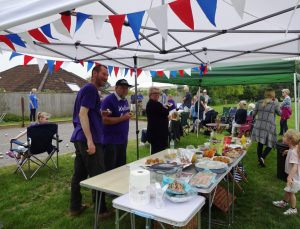 Everyone enjoyed a well stocked picnic table; courtesy of all the lovely people that brought food along, for all to share.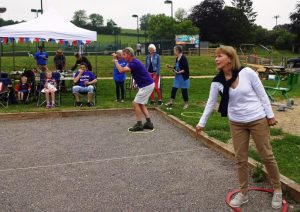 Some great boules playing meant that Wellow Fellows were neck and neck drawn with Limpley Folk all                     afternoon.
The battle was bravely fought to the very last game.
Then Limpley snatched the win and the much coveted and newly refurbished 'Golden Gauntlet'……….
'….YET AGAIN!